SuperSoftware specializes in  Information Technology (IT) and Environmental Technology
Sustainability and climate change mitigation is at the core of our activity.
What we do?

IT SERVICES
- We provide all kinds of Information Technology services which are custom-tailored throughout the project time. 
- We make applications for google play store and App Store for Apple platform devices.
- We provide essential services for computer updates & maintenance of softwares.
- We create your logos, ad banners , google adwords and display advertising.
- We provide smart phone help for elderly people. 
ENVIRONMENTAL CONSULTANCY
- Carbon reduction projects for clients.
- Carbon footprint calculations for companies and organisations.
- Climate impact reporting and Life Cycle Assessment.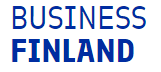 SUPERSOFTWARE OY HAS BEEN AWARDED THE INNOVATION VOUCHER FROM
BUSINESS FINLAND IN 2018